Free shipping on all orders over £10 (Excluding stamps)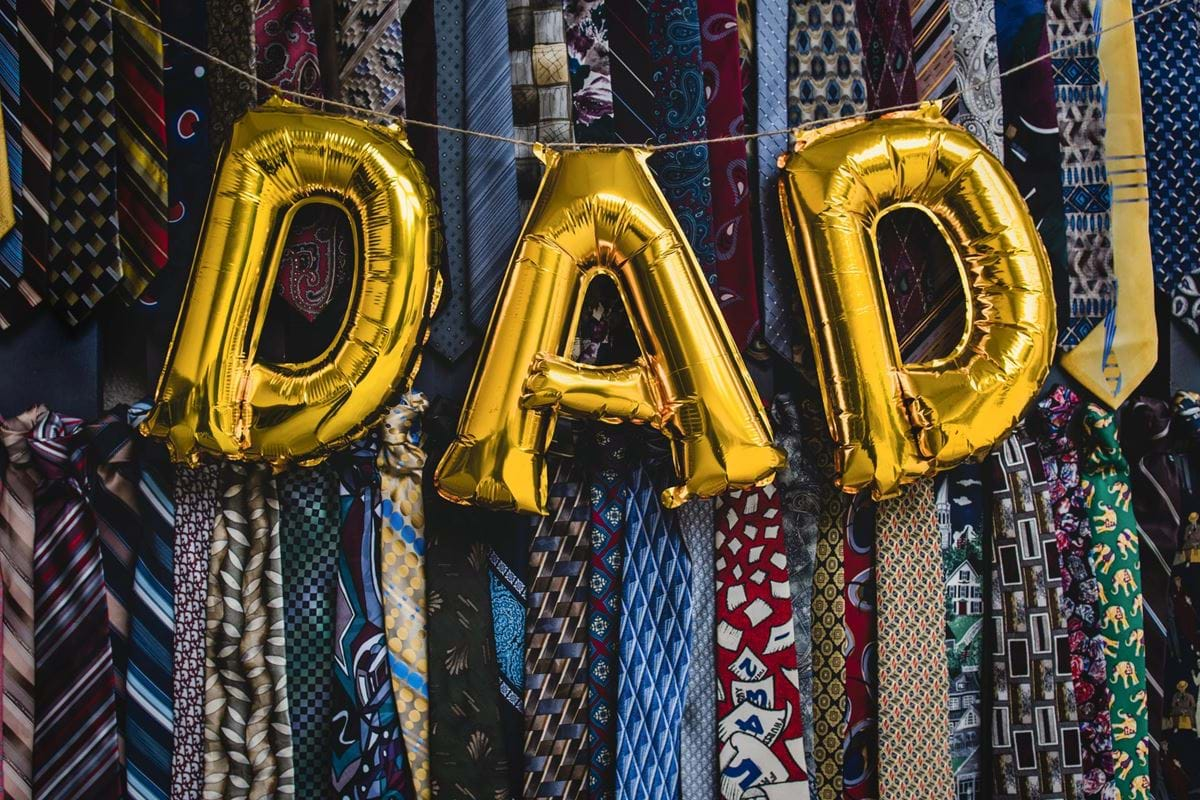 Father's Day Gift Ideas
25 April 2022
•

10

mins read
With Father's Day on the horizon, it's time to start the gift hunt to show your dad or any other father-like figure, how much they mean to you! 
If you're looking for a funny gift for dad, something perfect for granddad, or a special something for your stepdad - we've put together this Father's Day gift guide to make it easy to find just the right gift for your father figures and show them that they're loved and appreciated.
Father's Day Gifts for Busy Dads
For the workaholic dad, finding an office gift that fits into his busy life is a great way to go.
Stress Ball
A stress ball is a fun and functional gift that will help your dad get through all the stresses of the working day or just the stresses of life. We have a range of super fun stress balls to pick from that will surely bring him some relief.
What could be better than relieving the stress of the day than by squeezing on a Banana Stress Ball, or even taking out some frustration for the boss on the Voodoo Boss Stress Ball.
Pocket Square & Handkerchief, and Socks
If your father-figure gets suited and booted to head to the office, then a pocket square could be a great Father's Day gift to get them looking extra smart. 
If you're looking for fun and funky designs, you can get our set of 2 Block Printed Pocket Squares with a block printed fish design. They're multifunctional as they can be used as a hankie too, a practical but fun gift!
You can keep the pops of colour going and gift your dad a funky pair of socks. Additionally, what every smart suit needs is a bit of hidden fun, so why not take your pick from our great range of Bamboo Socks, with great designs like the Beer Socks, Jeep Socks and Bike Socks.
Notepad
A busy dad needs somewhere to put his notes, thoughts, and reminders. A fun notebook makes a great practical gift, and we have a great range to pick from so you can make it extra personal by choosing one with his favourite design. 
For the hands-on dad, the Man Jobs A6 Notebook is ideal for those to-do lists. For the pet loving parent, we have Luxury Dog Notebooks and Cat Notebooks, so your furry friends can watch over important notes.
Father's Day Gifts for Self-Neglecters  
Dads deserve pamper time too, which is why toiletries and self-care treats make a great Father's Day gift. Give your dad, granddad or any other father figure a self-care gift that he'll surely use.
Beard Oil 
Does the father figure in your life rock a beard or moustache? Help them to keep their face fuzz healthy and looking great with the Woodsman Beard Bundle.  A nifty duo, this kit comes with a repairing and conditioning beard oil and a nourishing beard balm with jojoba oil and sandalwood, to leave you dad looking (and smelling) great.
Sleep Stones 
For a dad that struggles to get a good sleep, we have Lavender & Chamomile Sleep Stones. Known to aid sleep, relax muscles and relieve stress, these lavender and chamomile oil infused rocks will help him drift off to sleep when placed on the side table 30 minutes before bedtime.
Father's Day Food Gifts  
If your dad is a foodie and fancies himself as a bit of a chef at home, food and kitchen-based gifts are always a winner.
Indian Spice Tin
Why not give your foodie dad the chance to travel the world in the kitchen and try something new with our spice tin sets? The Indian Spice Tin has a selection of 9 high quality spices including Garam Masala, Turmeric and Ground Coriander that will have your father pulling together crowd pleasing Indian curries every week. 
If Middle Eastern and African flavours are more to your dad's tastes then the Middle Eastern & African Spice Tin is the one to choose. Spices and blends including Fenugreek, Baharat and Harissa will help create a flavour sensation in the kitchen and are a great chance to try something new!
Father's Day Chocolate
We all know you can't go wrong with chocolate. Picking the perfect Father's Day chocolate is easy with our tasty range from Laura's Confectionery. 
Whatever tickles your dad's taste, whether its Chocolate Raisins, Chocolate Honeycomb Bites or Pink & White Chocolate Mice, you'll find the perfect mouth-watering treat.
Father's Day Gifts for Readers 
Is your dad a bit of a bookworm? Book based treats are a fun gift for the father-figure in your life that likes to read.
Bookmark
When in doubt about what book your dad, grandad or uncle might like to read, the perfect alternative is to let him do the book picking and instead get him a fun and arty way to save the page. 
We have a fab selection of bookmarks in a range of interesting designs, whatever your dad's taste. For nature lovers, pick the Fern Forest Bookmark, and for animal lovers why not pick the Dinosaur Bookmark?
Father's Day Fun to Share (or not)
Fun is better shared, isn't it? This Father's Day, something that the kids can get involved in will make for great gift and some entertainment for all the family. 
Then again, maybe dad won't want to share!
1000 Piece Jigsaw Puzzle 
Get dad's brain in gear with a Jigsaw Puzzle. We have a variety of groovy and challenging designs, like the 1000 Piece Marine Life Jigsaw which will be sure to keep him occupied for a while!
LEGO Mini Figures Puzzles
We also have the 1000 Piece LEGO Mini-Figures puzzle for any LEGO fans to get stuck right into. A real challenge featuring 78 beloved mini-figure characters! 
For a smaller challenge, why not pick the LEGO Mini Figures Mini Puzzle, with 6 fun figures to collect.
Father's Day Card Ideas 
Sometimes the best way to show your dad, grandad, stepdad or uncle some love on Father's Day is to pick the perfect card and deliver the perfect message with it!
So, if you're looking for Father's Day Cards, we've got you sorted with thoughtful, themed, and funny designs that will have your father figure feeling appreciated.  
Make it personal and add a handwritten message. We'll hand write your card for you, so wherever your dad is this Father's Day, your card will feel extra special!
The Greetings Card Company
---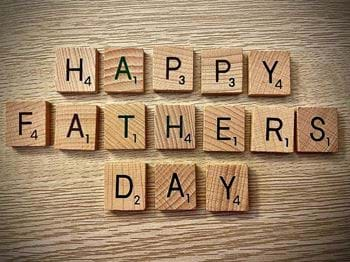 Read this blog for Funny Father's Day card ideas from daughter, son and pets that are sure to bring your dad a giggle on this special day.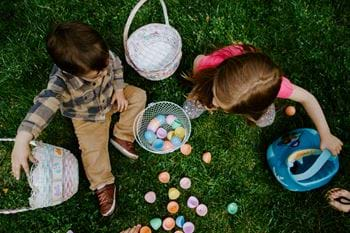 With Easter Sunday almost here, we've compiled a list of Easter activities for kids to keep them busy and entertained during the spring break.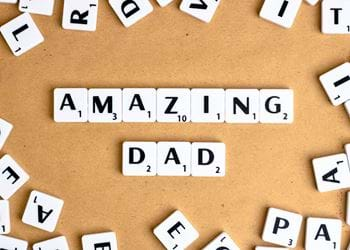 Struggling to come up with the right Father's Day wishes? Find some inspiration in our 'what to write in a Father's Day card' guide.
Sign up for the newsletter
Join the TGCC community and keep up to date with exclusive offers, latest arrivals & more