Free shipping on all orders over £10 (Excluding stamps)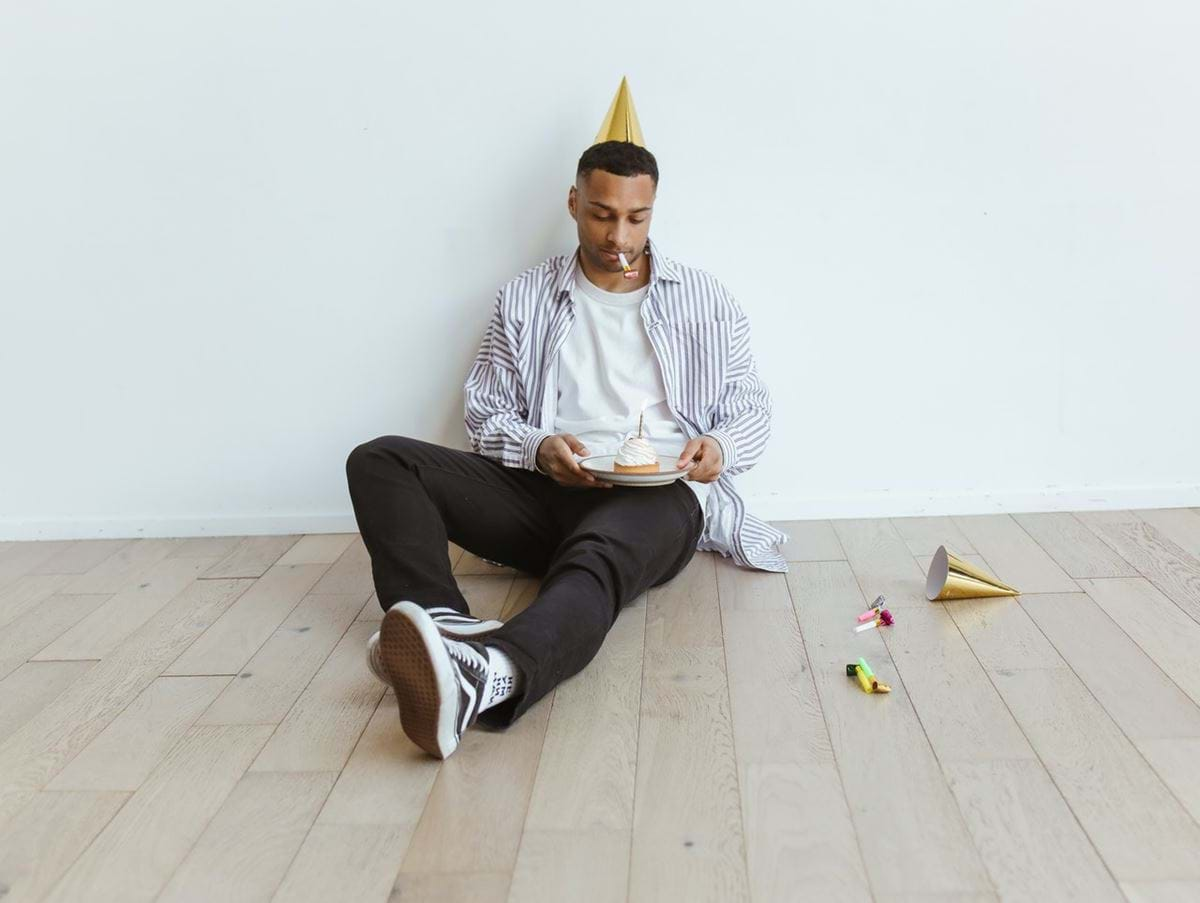 What to Write in a Lockdown Birthday Card
19 August 2021
•

10

mins read
Although lockdown measures are easing and majority of people have had their first vaccine dose in the UK, there is still a chance that people may experience a lockdown birthday or an isolation birthday due to the virus spreading again. Hopefully, things take a turn for the better, but for the foreseeable future at least, it looks like self-isolation will continue to be in place for the majority of 2021. 
However, if you know someone unfortunate enough to have a quarantine birthday, maybe it's their second lockdown birthday, then it's not all doom and gloom. Well, it's not great, but we've decided to ease the pain and awkwardness that surrounds such a lack of festivities with a how-to-guide on what to write in a card for a quarantine birthday.
We'll explore the different things to take into consideration when writing the isolation birthday card, and even give you some examples of things to include. 
Let's start with the relationship you have with the person you're sending the card to.
Your Relationship
The first thing to consider when writing a self-isolation birthday cards, or any birthday cards for that matter, is your relationship with the recipient of said card.
If you're close, maybe a husband, boyfriend, girlfriend, or wife, this means you know them well enough to judge the tone you should use in quarantine birthday cards. Whether to go with humour or seriousness depends on their personality and what they're likely to be happy to receive, which we will get to later, but your relationship is vital when deciding on aspects such as these.
If you're long-time friends and have an easy-going relationship, go with something funny and humorous when it comes to the card. Make a joke about it because if we don't laugh, we will probably cry at the state of things.
If it's a loved one you're writing the card for, then the same goes - humour is the best medicine and will surely go down a treat if it suits the relationship and personality. 
However, if you're more of an acquaintance or relative you don't speak to very often, go with something a little more serious. Don't go all out with the jokes if this is the case, especially if you aren't sure how they'll take it, go with something hopeful regarding lockdown ending for their next birthday.
Who's Receiving the Card?
A key consideration to make when writing a Covid birthday card is who you're writing it to. We've covered this a little bit in the relationship section, but different messages work for some people more than others, especially when it comes to COVID-19.
For example, if you're writing the message to somebody who's suffered from Coronavirus or has had a family member or loved one suffer from the pandemic, then definitely do not go down the joke route. It goes without saying, but a lot of families have had a very bad time during this pandemic, so if the person you're sending the card to has had a rough go of things, be gentle, kind, and show sympathy.
Same goes for nurses, doctors, care home workers, even binmen, shop workers and postal employees, who've all had to continue their jobs throughout the pandemic. They won't see lockdown as a joke, well, some might, but it's best to err on the side of caution when it comes to dropping in the laughs. 
Again, if you know the person and know they'll take it in good humour, maybe pepper in a light joke but make sure you close the message with something more heartfelt and serious, so they know you care.
Length of Message
This again depends on the person, and if it's somebody who's suffered due to the pandemic, then a longer message would be warranted.
If you're sending to an elderly relative such as a grandmother for example, who might not have found being locked down as easy as some younger people, take the time and write something with a bit of heart to it. Provide them with updates on your own life and that of your family to make sure they don't feel left out and that they feel valued. Families matter more than ever at the moment, and it's always nice to hear from someone you haven't heard from in a while.
Words mean a lot, so take your time with the message if you know the person you're sending the birthday card to has had a difficult period over the past year or so.
It all boils down to the individual receiving the card, your relationship with them and their personality that determines the length of the message. So, if it's somebody you know as an acquaintance and know they're doing fine through lockdown, something short, sweet and probably funny should do the trick. 
Examples of Lockdown Birthday Messages
Now we've covered who you're giving the card to, your relationship with the recipient, the length of the message, what to avoid and what to include, but it's all a bit vague.
To help make things easier, let's jump in with some actual useable examples of messages when writing a quarantine birthday message.
Funny Lockdown Birthday Messages 
These wishes are for someone you know can take a joke, and who has been unlucky enough to have experienced two lockdown birthdays since March 2020.
"Another birthday another lockdown, you lucky so and so!"

"Thank God you are isolating or I would have to actually see you!"

"Have the best birthday ever…celebrating alone…again!"
Covid Birthday Wishes
These are for a friend who's self-isolating and will see the funny side of such a message, and perhaps one that likes a drink.
"Don't worry, we will celebrate once you're allowed back in the pub."

"Who would've thought you'd have a quarantine birthday! But don't worry, we can make up for it with a big party when you can go out again!"
Thoughtful Lockdown Birthday Wishes 
These messages are for somebody who's been through a bad time with the pandemic and could do with a bit of love. You can use this as a starting point to build from if you want to give details of your own life to help take their mind off things.
"I know it's been a terrible year, I hope you enjoy your birthday, nonetheless. Sending all my love."

We might be apart today, but you're always on my mind! Wishing you the best."

"Gutted we can't be together to share in your Birthday celebrations but cannot wait to make up for it when 'normality' resumes!"
Sweet Covid Birthday Messages
These are perfect for a message from the family, particularly to an elderly relative who has been locked down and is lonely.
"We all love and miss you, can't wait to see you again and celebrate properly."

"Missing you so much on your big day. We'll celebrate in style as soon as we can!"

"Can't wait to give you a big hug as soon as we see you! We hope you have a great Birthday."
Where to Buy the Perfect Lockdown Birthday Cards
So, we've covered what to write in a quarantine birthday card, you better get to buying one! Luckily, you've come to the right online shop. Browse our birthday cards on our online shop find the perfect card for somebody close to you. 
You can also choose our handwritten message service for a more personal experience. All you have to do is add in the message you'd like for us to write when ordering the card and a member of our team will hand write the message for you.
The Greetings Card Company
---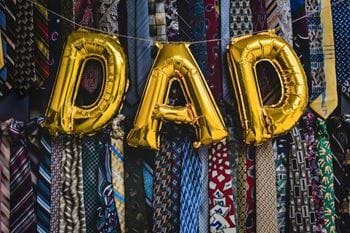 Struggling to find a Father's Day gift? Read this handy guide, full of great presents and cards for dads, stepdads, grandads, and uncles.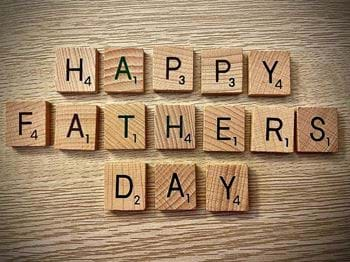 Read this blog for Funny Father's Day card ideas from daughter, son and pets that are sure to bring your dad a giggle on this special day.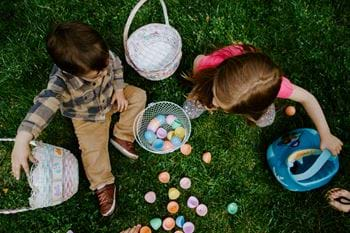 With Easter Sunday almost here, we've compiled a list of Easter activities for kids to keep them busy and entertained during the spring break.
Sign up for the newsletter
Join the TGCC community and keep up to date with exclusive offers, latest arrivals & more