Free shipping on all orders over £10 (Excluding stamps)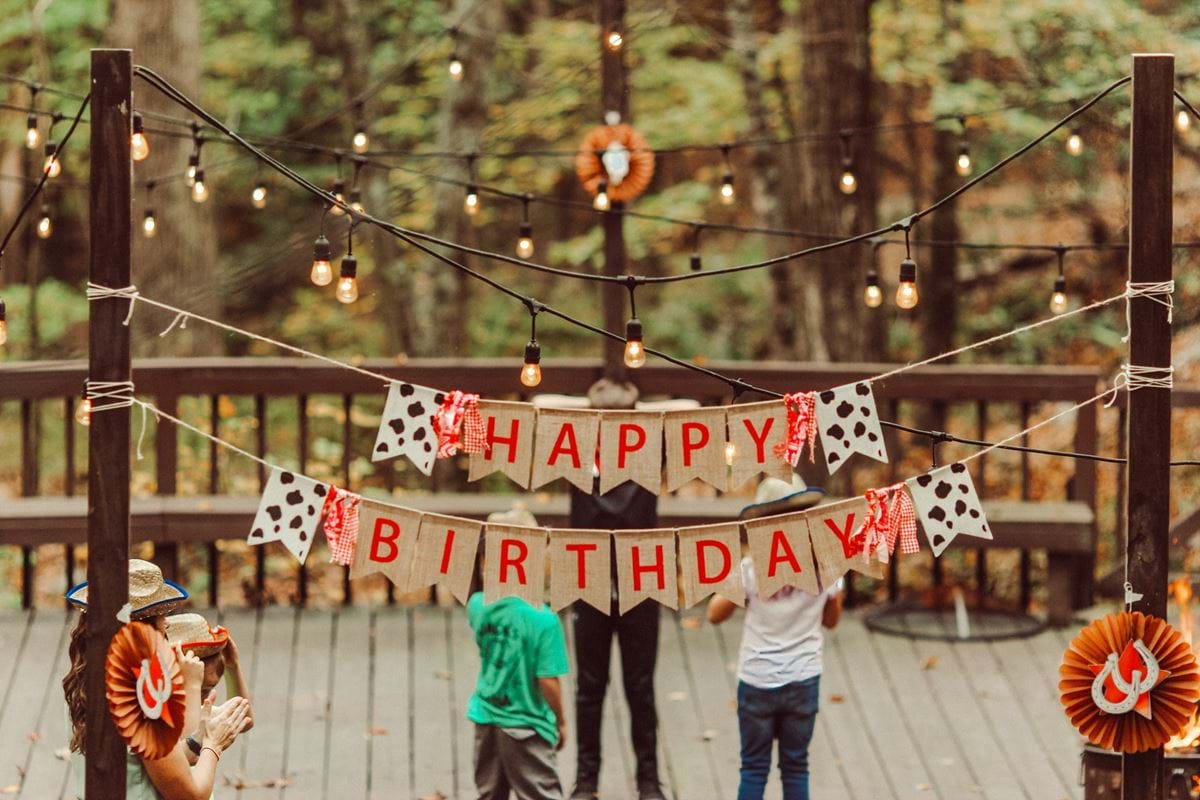 How to Plan a Birthday Party
13 June 2022
•

10

mins read
Birthday parties are fun whatever your age. Whether your favourite part is the cake or the chance to catch up with friends, they are a great opportunity to congregate with friends and loved ones to celebrate another milestone!
Despite all the fun and games, planning a birthday party can be stressful, so we have put together a step-by-step guide to help you plan the perfect birthday party with ease.
1. Pick a Birthday Party Theme 
So, you've decided to plan your birthday party, or put together a great event for a friend or loved one. The first step in the planning process is to decide what the theme is!
The world is your oyster when it comes to picking a theme. If you're planning a party for family or a friend, then consider what sort of theme suits their tastes. Do they like bold and adventurous themes or would they prefer something more lowkey? If you need inspiration, pick a theme from our list below!
Birthday Party Themes 
Decade Party 

Black Tie Party

Cocktail Party

Films Party

Beach/Pool party 

Murder Mystery Party

Tea Party 

Monochrome Party

Things beginning with… party 

Pirate Party
2. Choose Your Birthday Party Guests
The people are what make a party, so it's important you put some thought into who you want to invite. This will also help you with step 3 where you'll determine what venue to host your party at. 
Have a think about what size birthday party you want to host – are you wanting a big turn out with lots of people or do you want to have a smaller get together with a special set of friends?
Once you have decided what size you want your party to be, write a list of people you want in attendance. This is particularly important as you want to make sure that you invite everyone you want at the party without missing anyone out!
3. Decide on a Birthday Party Venue 
The theme you have chosen, and the size of your party will help you to pick the perfect venue. Whether you opt to host at home or hire out a larger spot, or even just congregate at a local park, there are loads of great options for venues that can fit every theme and budget.
Just make sure that your venue is the right size for the number of guests you expect to have. Don't host your party at home if you can't fit everyone in!
4. Send Out Your Birthday Party Invites
Make sure everyone knows when and where your party is as well as any themes or costume requirements with timely invitations. Why not have some fun with them and have them match your theme? We have a range of blank cards and card packs that are perfect for party invitations.
5. Pick Your Birthday Party Decorations 
Once you know what your theme is, it's time to sort out the décor! There are many ways you can make a space look the part, whatever your budget. To help you pick decorations, think about what key features fit your theme or the desired 'look' you want. 
Decorations don't need to be super expensive, and you might not need very many either to make your space feel party ready.
One of our favourite party decorations are these Rainbow Confetti Balloons – they are fun and colourful, making them the perfect party feature! We also have 'Happy Birthday' candles and Rainbow Tie Dye Recycled Paper Napkins – perfect for adding a bit of funkiness to the party.
Make Your Own Party Decorations 
Making your own decorations is not only a great way to cost-effectively decorate a party, but it's also a fun activity! For children's parties, having a craft session to put together party invitations is a great way to get the kids involved with the party planning and keep them busy for a while!
There are many tutorials and DIY videos available on the internet to provide inspiration, so why not take a look and see what great ideas you can find for DIY party decorations.
6. Party Food 
Party food can be so much fun, particularly if you have a theme! For a tea party you might choose to serve finger sandwiches and mini cakes, or for a cocktail party you might go for something that feels a little fancy like hors d'oeuvres!
Whatever it is you choose to serve to your guests, make sure you give yourself plenty of time to either make or collect the food – last minute food shopping can be stressful!
We have a variety of sweet and savoury snacks that you can include into your menu – they make perfect nibblers to get started with.
Things to Consider 
Remember to consider any dietary requirements or food allergies your guest might have when picking your food. Consider adding a section to your invitations asking people to inform you about any needs, like vegetarianism or a nut allergy.
7. Entertainment 
Ensure your guests have the best time by picking some fun activities for your party! You might get the music going and clear some space for dancing, or play some casino games if you're having a black tie or 007 themed do! 
Entertainment is what will keep your party in full swing, so find the right fun to fill your party with!
8. Enjoy the Celebration
Now you've got everything planned, it's time to have some fun! Get into your party gear, get the music on and enjoy spending time with your friends, family and loved ones!
Birthday Cards and Gifts from The Greetings Card Company 
With the perfect birthday party coming up, it's time to find the perfect birthday card and birthday gift! 
You can find cards for all the major milestones, including 18th birthday cards, 30th birthday cards and cards for those celebrating their 50th birthday. 
We also have a great selection of fun and practical gifts for people of all ages and interests - from delicious sea salt, vanilla and cinnamon chocolate for those with a sweet tooth, to tech presents like the Panda Multi Charging Cable for tech lovers.
The Greetings Card Company
---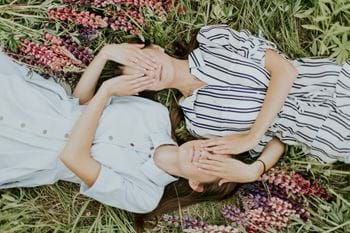 Discover how to celebrate Sisters Day 2022, including activity ideas, lovely gifts, and thoughtful cards to show your sister how special she is.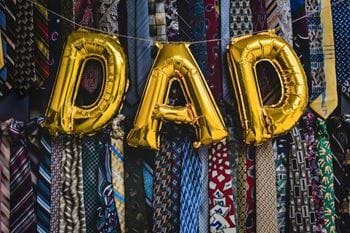 Struggling to find a Father's Day gift? Read this handy guide, full of great presents and cards for dads, stepdads, grandads, and uncles.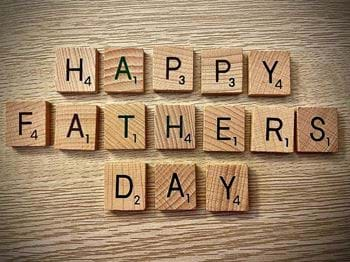 Read this blog for Funny Father's Day card ideas from daughter, son and pets that are sure to bring your dad a giggle on this special day.
Sign up for the newsletter
Join the TGCC community and keep up to date with exclusive offers, latest arrivals & more