Free shipping on all orders over £10 (Excluding stamps)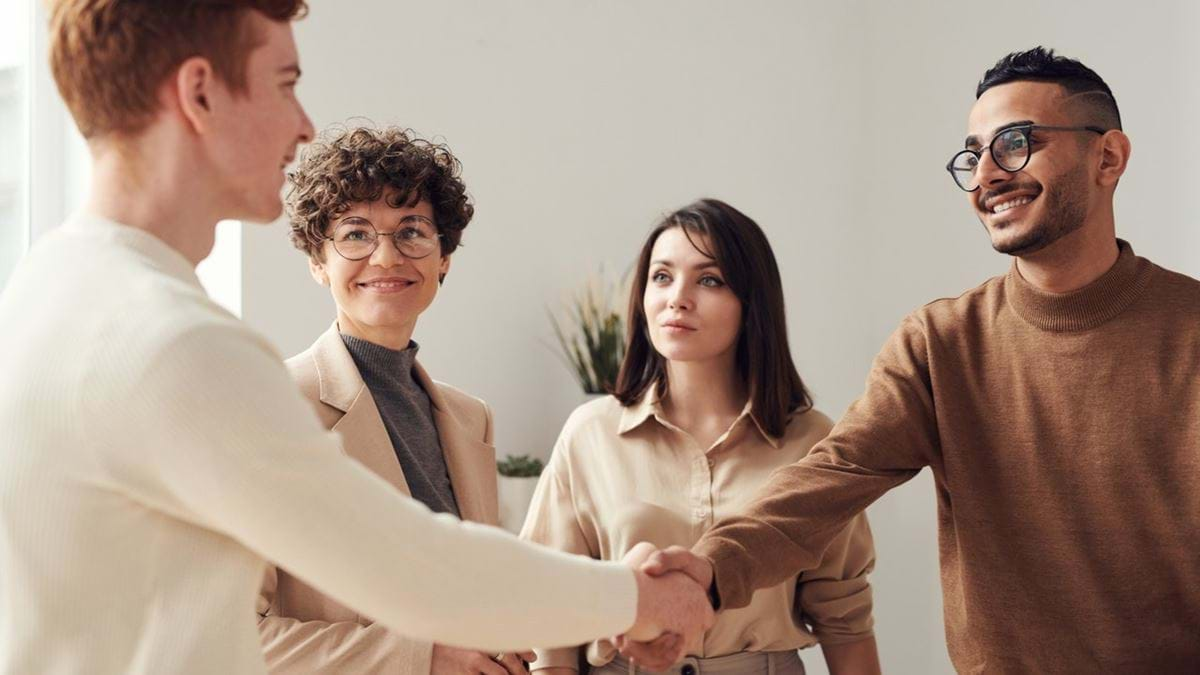 What to Write in a Leaving Card
19 August 2021
•

10

mins read
Writing a leaving card for a co-worker can be tricky for a number of reasons. But overall, it doesn't need to be complicated if you follow a few basic guidelines.
Here at The Greetings Card Company, we are experts in all things greetings cards. This means that we know a thing or two about what to write in a card, no matter the occasion. 
We've therefore put together this blog to help you decide what to write in a leaving card, with something to suit everyone.
Let's start with the type of relationship you had. 
How Close Were You?
The closeness the pair of you enjoyed at work is vital when writing a leaving card message, as it helps you set the tone of what it is you want to say. 
For obvious reasons, if you were best buds then you'll want to put something more heartfelt, perhaps funny, about the times you've shared and things you've done.
Friends love to reminisce, especially if you've spent a lot of time together and grown close over the years. This means looking back at the times you've shared in the workplace and using these occasions as a source of inspiration for the leaving card wishes.
Remember though, your boss is likely to read the card, so don't go putting your own job at risk with anything cheeky you've got up to whilst at work. Otherwise, it might mean your co-workers will be needing this blog to write a leaving card for you!
If you weren't as close to the person leaving, then it's a case of writing the bare minimum, but nothing too short or rude. Odds on you didn't have a personal, public vendetta against one another, so you can keep it short and sweet with a simple, friendly comment.
The general rule of thumb is, the longer you've known them, the more you need to think about what to write.
Otherwise, any nice, general sentiment should do the trick.
How Long Have They Worked There?
The length of time somebody has worked at a company gives you lots of ideas when it comes to writing the perfect leaving card message. If they're veterans with years of experience, perhaps they're heading to retirement after a long stint at the workplace, this is a brilliant thing to reference within the leaving card message.
Maybe a joke about how they're basically part of the furniture, or something more heartfelt about how the place won't be the same without them. 
As well as your relationship, the amount of time they've worked at a place is also a really helpful tool to use when cooking up something to write in a leaving card.
Leaving Card Messages
Whether you're bidding them farewell because they've found a new job, retiring, travelling for a while or leaving to have a baby – our examples below will help you write a perfect colleague leaving message.  
So, with all of this in mind, let's jump in with some examples of simple, nice things to write in a leaving card.
"All the best."

"It was nice working with you, good luck in the future."

"Thanks for everything and good luck in your next endeavours."

"Congratulations on the new job, all the best."

"Keep in touch!"

"I hope our paths cross again."

"You will be missed, but good luck with everything."
Thoughtful Messages for Leaving Colleagues
If you were quite close to the colleague who's leaving, then perhaps a 'sorry you're leaving' message would be better suited – let's explore some more thoughtful leaving quotes. 
"I've learned so much working with you, all the best for the future!"

"Sorry you're leaving, I can't believe you've been here x amount of years, the place won't be the same without you. All the best."

"Wishing you all the best in the next chapter of your life."

"You've made a huge impact on everybody here at (company name) and I wish you the very best with your next steps."

"It's been an absolute pleasure working with you and I wish you the very best in life."

"I'm so sad to see you go, but let's celebrate the times we shared together."

"You're one in a million, a truly unique person who will be sorely missed around the office. Best of luck with whatever you do next."
Funny Leaving Quotes
If your colleague is quite humorous, the below funny leaving card messages would be a great starting point.
"Congrats. You escaped…"

"God knows how you didn't get sacked. Well done on jumping before you were pushed!"

"I can't believe you're leaving me alone with these people!"

"It simply won't be the same without you. It'll be much better."

"I'm really going to miss avoiding eye contact with you at lunch time."

"Are you leaving? I didn't realise you'd started to be honest!"

"I don't care what the rest say, I enjoyed working with you."

"We're all going to miss the work you did for us."

"I'll never forget you (insert incorrect name)."

"Take me with you!"

"I wish you the very best for your future endeavours. But on a serious note, can I have your chair?"
Bon Voyage Messages
Depending on how close you and your colleague are, you can write a short and sweet message or something funny – here are some examples.
"Money spent on travel is never wasted!"

"Bon voyage; take your time!"

"Have fun annoying the locals!"

"I hope you come back with lots of memories to share!"

"Leave behind your worries and enjoy every minute of your trip. Bon voyage!"

"I'm so excited for you to have a great trip! I hope it's everything that you wanted."

"The office won't be the same without you while you're away… we might actually get some work done!"
Leaving to Have a Baby Message Examples
Wish your pregnant colleague a safe leave by getting inspiration with the below examples:
Wishing you a safe pregnancy and smooth delivery ahead! Happy baby break!

Happy maternity leave! Take care and use this time to bond with your little one!

Happy baby break! May you have a comfortable and safe time with your unborn!

Being a parent is an exceptional joy. I wish you all the best!

Enjoy this time with your baby. Wishing you all the best!

Babies bring such joy and happiness to a family. Enjoy every minute of your leave with your new arrival!
What NOT to Include
There may be a temptation to go a bit overboard with the rudeness to a friend but remember that it's still a work environment and you are an employee. This means there are a few things you want to avoid unless you have an extraordinarily easy-going boss. 
Examples of things to not write in a leaving card include:
Swearing

Anything a little bit too risqué

Insulting colleagues on a personal level

Crossing the line as an employee – not saying anything you wouldn't say in the office

Insulting your boss 
All of these are pretty obvious, but if you don't keep it wholesome to some degree with your leaving card note, you might find yourself in a bit of trouble.
Find the Perfect Leaving Card with Greetings Card Co.
So, as you can see, writing a leaving card doesn't need to be awkward or difficult. All you need to do is think about who you're leaving the note for, the closeness of your relationship, the length of time they've worked there, their personality, and that's about it! 
And while the message is all well and good, don't forget you actually need the card to write it in – that's where we step in.
We have an enormous range of cards online on our website to match every kind of relationship you could have had with a co-worker or friend. 
With messages on the front of the card as well as unique, beautiful designs, take a look at our range of leaving card categories here for something perfect today.
We also offer a hand-written message service where you write the message when ordering the card online and a member of our team will personally hand write the message and post the card for you.
The Greetings Card Company
---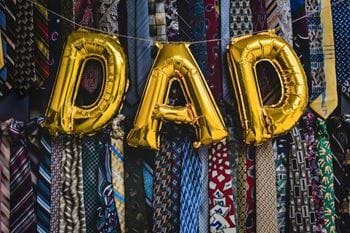 Struggling to find a Father's Day gift? Read this handy guide, full of great presents and cards for dads, stepdads, grandads, and uncles.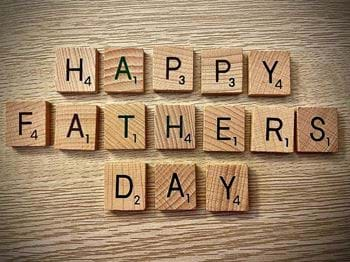 Read this blog for Funny Father's Day card ideas from daughter, son and pets that are sure to bring your dad a giggle on this special day.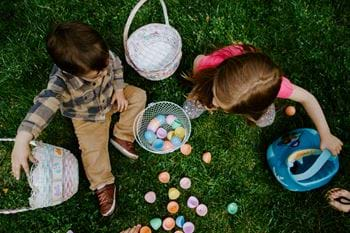 With Easter Sunday almost here, we've compiled a list of Easter activities for kids to keep them busy and entertained during the spring break.
Sign up for the newsletter
Join the TGCC community and keep up to date with exclusive offers, latest arrivals & more