Free shipping on all orders over £10 (Excluding stamps)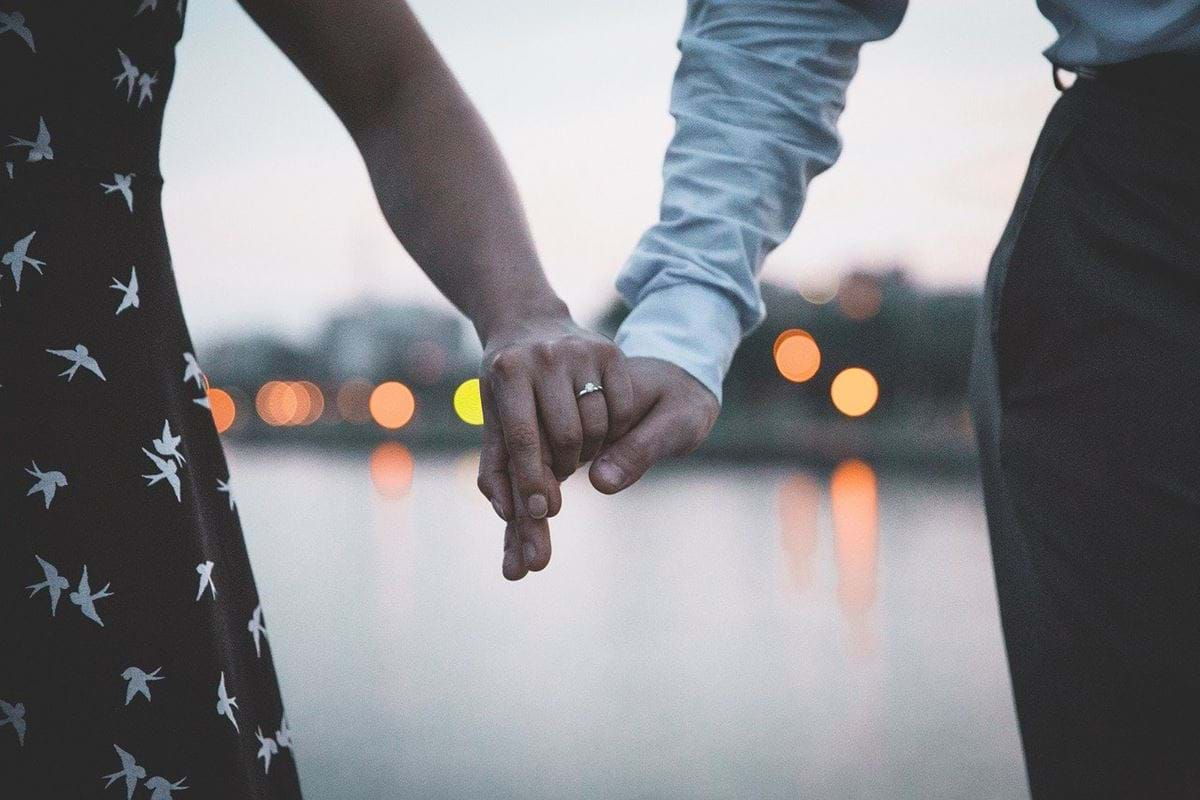 What to Write in an Engagement Card?
11 August 2021
•

10

mins read
In an age where congratulations messages are sent through a quick text, people often forget the importance and value of sending an engagement card and what to write in it. 
Whether a member of your family, a friend, a colleague or an acquaintance is about to tie the knot – sending an engagement card will show them the thought and effort you have put in to congratulate them on their special occasion. 
We have you covered with a wide range of simple, thoughtful, and funny engagement wishes examples. 
What to Say in an Engagement Card?
Let's start off with the basics on writing an engagement card:  
Congratulate the couple!

Personalise your engagement message – this is the most important part. It should be relevant to your relationship with the couple, whether that's funny, sentimental, or formal. 

A wish for their future together – this can be a short and sweet quote wishing them all the best for the future whether that's for the wedding planning or for their time together.
Engagement Wishes
Use the below examples for inspiration on writing the perfect engagement message. From sentimental and heartfelt quotes, engagement poems, funny sayings to simple wishes – you can write an engagement card for any family member, relative, friend or colleague.
Simple and Happy Engagement Quotes
Congratulations on your engagement! 

Congratulations to you both for your special occasion! 

So happy to hear the news. Big congratulations! 

I'm so happy you have found each other. Congratulations to you both! 

Wishing you a lifetime of joy, love, and happiness. 

Happy engagement! Here's to a long and happy life together.
Funny Engagement Messages
You're engaged? I'll drink to that! 

It's about time…congratulations on your engagement! 

Good luck to him/her…they'll have to put up with you for the rest of their life! 

Never laugh at your partner's choices, you're one of them now! 

So, I guess you two are pretty serious then. Congrats!

You have such a lovely ring…I mean fiancée!  
Thoughtful Engagement Messages
Congratulations on finding each other! I'm overjoyed that you have found your perfect love. 

Through the storm of life, may your love for one another be steadfast and strong. 

Love does not consist of gazing at each other, but in looking in the same direction. Congratulations to you both! 

Life still has a lot to throw at you, good and bad…but you can face anything as long as you are together. 

Your forever will begin now…I pray for a lifetime of love and happiness for you both! 

Congratulations on your engagement to you both! May you bring each other as much happiness as your friendship has brought me.
Engagement Wishes from Parents – for Son or Daughter
We couldn't be happier to welcome a new daughter/son into the family. We hope you warned her/him what to expect!

We have waited for this day since you were still in a pram. Wishing you both a lifetime of love and happiness. 

To our wonderful son/daughter and his/her fiancée, we're excited to watch you start this wonderful new chapter of your life. 

We always knew this joyous moment would come. Can't wait to help you get ready to be a groom/bride.
Engagement Wishes for Brother
I can't believe my little brother is getting married! I'm so happy for you! 

Your fiancée will definitely make our family a little more wonderful!

I have always wondered who would marry my ugly and dumb brother. Well now I know, and she/he's amazing!

I always knew you were a little weird and I'm so glad you've found another weirdo to join our family. Love you both!

Let your embarrassing stories begin in my best man speech – be ready bro!
Engagement Wishes for Sister
I'm truly happy you've found true love. I still remember when we used to talk about who was our perfect guy. Well, he isn't (insert celebrity name) but (insert fiancée name) is a pretty good substitute. Congratulations to you both. 

You might be losing your last name, but I'm gaining a brother so that's a deal I'm pretty happy with. Love you both and can't wait to celebrate with you. 

As if I didn't already have an annoying brother! Welcome to the family (fiancée name). 

Congratulations on your engagement. You have no idea the embarrassing stories I'm going to bring up in my maid of honour speech – good luck!
Engagement Wishes for Same Sex Couple
Wishing two great ladies/men a huge congratulations on their engagement!

Congratulations to the future Mrs. And Mrs/Mr & Mr! Wishing you a lifetime of love and happiness. 

Congratulations to both the 'Grooms/Brides to Be'! I'm sure your love will continue to grow as the years go by. 
Engagement Wishes for Friend
As soon as you got that ring, I gained the permanent third wheel status – but I'm not complaining! 

I've known you since childhood and we've been through all sorts of experiences together, so it's so strange to see you start a whole new chapter of life with someone else. But I can't wait to watch the journey you're about to take – love you both! 

I've been rooting for you two since the day you met, I'm genuinely so happy for you both and can't wait to start the wedding planning. 

You two are perfect for each other. I know your marriage is going to last as long as our friendship.
Is Sending an Engagement Card Important?
Although sending an engagement card is not necessary – it's important to celebrate your loved one's special occasion.  
Sending a card with a heartfelt personal message is something they'll remember and cherish forever even years after they tie the knot.
When to Send an Engagement Card?
There is no specific timing to send an engagement card to the newly engaged couple, as long as it's a couple of months before the wedding. However, it's best to send one shortly after the couple announces their engagement. 
Nevertheless, if they're inviting you for a get-together or party to celebrate, then this is the perfect opportunity for you to give the card in person.
Additional Tips for Writing an Engagement Message
Try to keep it personal; depending on your relationship with the card recipients, reminisce your time spent with them, from first impressions to funny stories. 
Make sure to keep the tone of the message appropriate to your relationship with them. For example, if you're writing engagement wishes for a friend that is very close to you, adding a few funny or rude message won't hurt, especially if they can take a joke. 
However, if you're writing a message for your colleague, keeping it sweet and simple is often best. For example, congratulate them, wish them all the best and talk about when you first got to know about their fiancé – of course, only if they've mentioned them to you.
Don't Make Assumptions
Avoid making awkward assumptions such as them hosting an engagement party, assumptions about their wedding plans and inviting you to the wedding as this may put unnecessary pressure on the couple.
Be Positive
Try to stay as positive as possible in the message and avoid any negativity. Sometimes, when you're overprotective about someone such as your sister or brother, it's easy to be negative without even realising. For example, you may write 'I'm surprised you're engaged' or 'I didn't expect it to reach this far' or perhaps mention something negative about their partner. This can hurt the couple's feelings and may even end up ruining your relationship with them.
Don't Complicate the Engagement Card Message
Try not to force the message; write anything that feels natural, whether those are memories you have collected with the couple when you first got to know about them dating or how important their relationship is to you. 
Don't think too much about the length, try to be as genuine as possible because if you're being honest, the length of the message doesn't really matter. You could be the closest person to the couple but have the shortest engagement card message.
Now that you have an idea on what to write in an engagement card, start drafting away! Browse through our range of engagement cards for something perfect today. 
Feeling a little more sentimental, want to send a handwritten message? Why not use our handwritten message service? All you have to do is click on the 'Add handwritten message' button when ordering the card, insert your message and a member of our team will handwrite and post the card for you.
The Greetings Card Company
---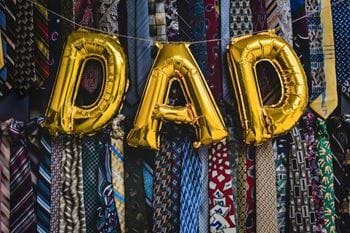 Struggling to find a Father's Day gift? Read this handy guide, full of great presents and cards for dads, stepdads, grandads, and uncles.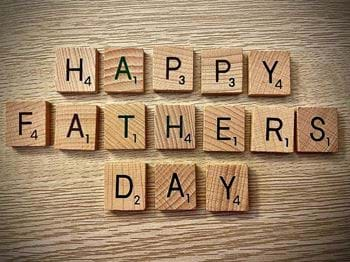 Read this blog for Funny Father's Day card ideas from daughter, son and pets that are sure to bring your dad a giggle on this special day.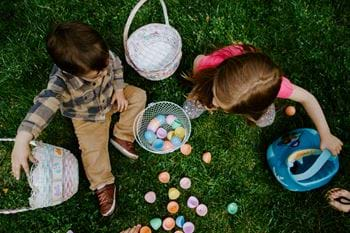 With Easter Sunday almost here, we've compiled a list of Easter activities for kids to keep them busy and entertained during the spring break.
Sign up for the newsletter
Join the TGCC community and keep up to date with exclusive offers, latest arrivals & more